Last week g Atmosfera...
Atmosfera nang depan Spring kali.. Musin roundabout, patah balit Kch, kakya, belok Kiri. Dekat Swinburne.
Atmosfera ada 2 tpt lepak.
Dibah : Sik salah kamek, tghari ada buffet RM 12 sepalak. But then kamek org pegi malam, so makan di hidang, based on request.
Atas : Wowwww.. nang best... atmosphere sitok nang kacak... Konsep
western, hiasan modern contemporary.... Tpt lepak... kedak Bing!,
Coffee Bean, Starbuck.
Disarankan mun mok lepak. Ada TV juak mun mok nangga TV.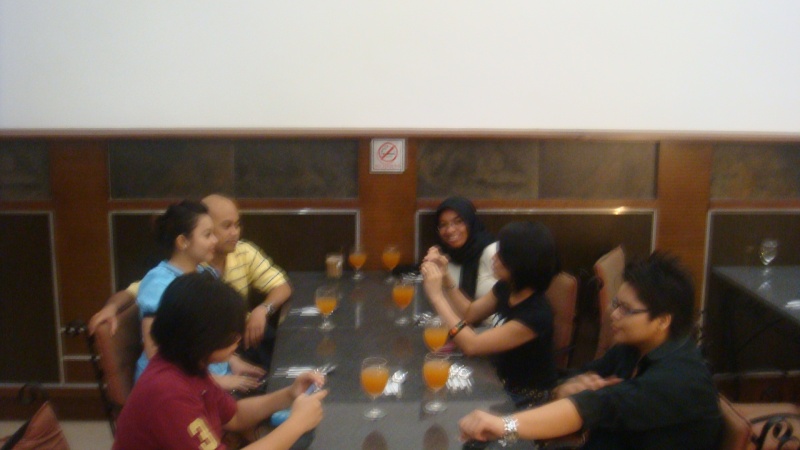 _________________
----------------------------------
desperately want to be slimmer... and slimmer.. and slimmerrrrr...